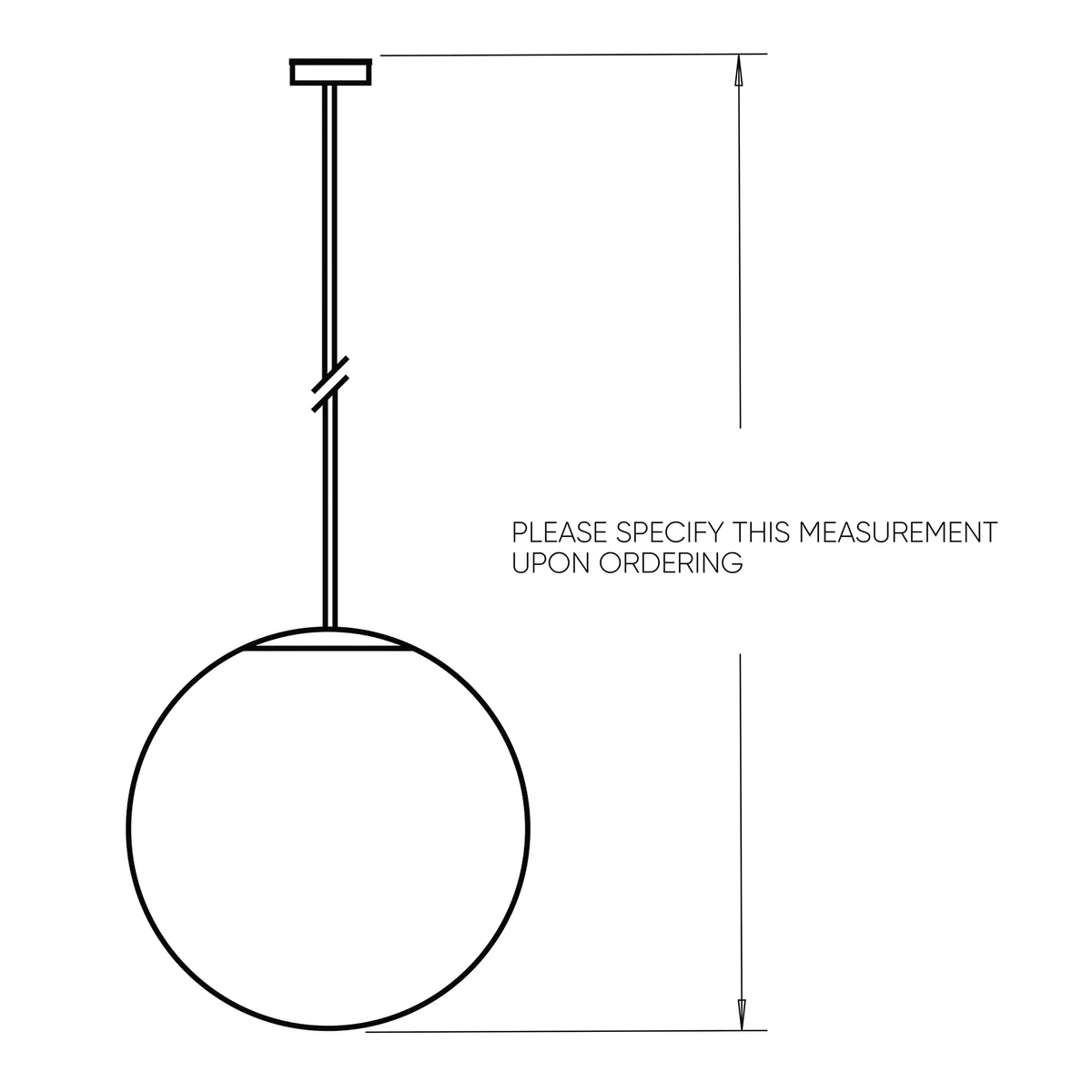 What do we mean by "Minimum Overall Drop"?
Lamp Overall Drop is the total length of the lamp, this being the distance between the ceiling and the closest point to the ground. The Minimum Overall Drop, however, is the minimum length in which a lamp can be built.
We can specify the desired Overall Drop when placing our order, but we must bear in mind that the Minimum Overall Drop cannot be reduced.
How can I know the Minimum Overall Drop of each lamp?
We can find this information in the Tear Sheets available for download on all our products, in the "Additional Information" section. Remember that the Minimum Overall Drop is different in all lamps.
Is it mandatory to specify the Overall Drop?
This will depend on the type of lamp we want. If our lamp is attached with a cable, we do not need to specify the Overall Drop since it can be easily customized at the time of installation by cutting the cable.
However, if our lamp is attached by a chain/rod, it is advisable to specify this measure so we can create it to the desired size, thus facilitating its installation.